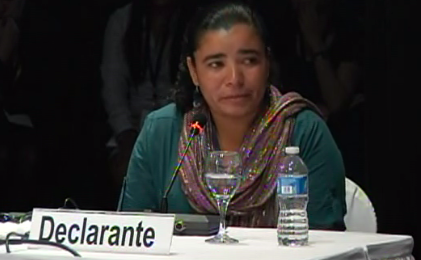 This case is about the abduction and forced disappearance of children by units of the Salvadorian Army during the civil war of the 1980s. During this time, the State employed a deliberate strategy of kidnapping children from populations suspected of being guerrilla sympathizers to re-educate them under the State's ideology. Many of the abducted children were raised by military leaders or soldiers, others were adopted by foreign families, and some grew up in orphanages or military bases.
Between 1981 and 1983, Gregoria Herminia, Serapio Cristian, and Julia Inés Contreras, Ana Julia and Carmelina Mejía Ramírez, and José Rubén Rivera Rivera disappeared. The forced disappearances of these children were perpetrated by members of different military units in the context of "counterinsurgency operations" during the armed conflict in El Salvador. While the whereabouts of Gregoria Herminia Contreras were established in 2006 and she is in the process of reconstructing her identity and biological family relations, the Court stated that the circumstances surrounding the six disappearances had still not been clarified, those responsible had not been identified or punished, and after almost thirty years, the facts remained in impunity.
Case Summary: Contreras et al. v. El Salvador, Case Summary
Image 1: Attribution: Inter-American Court of Human Rights © 2015
Image 2: Attribution: Inter-American Court of Human Rights © 2015
Image 3: Attribution: TUBS, CC-BY 3.0
Violations Against The Inter-American Convention On Human Rights
Did the State Accept International Responsibility?
Did the State Raise Preliminary Objections?